As freight forwarders, we are the agent that organises the international transportation of goods by land, sea and air. We currently provide an extensive range of logistics services and with Irish export figures showing steady improvement, it is not surprising that Store-All Logistics has recently entered the freight sector.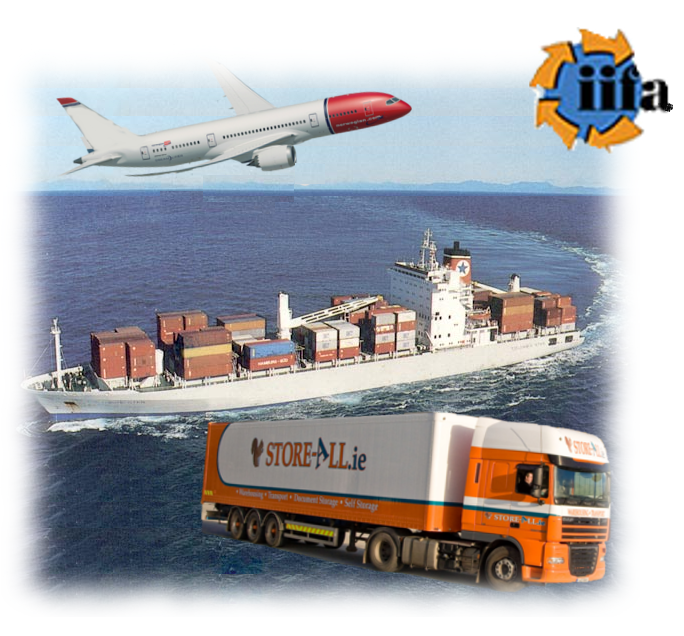 With our head office strategically located at Belview Port, otherwise known as the Port of Waterford, we are ideally situated to manage the movement and storage of raw materials and finished inventory. As freight forwarders, we have a number of important roles to fulfill:-
Ensure that all documentation including customs and post clearance procedures are completed satisfactorily on behalf of the shipper / customer.
Assist the customer in selecting economic shipping routes for import / export of consignments.
Reserve shipping space, check insurance and file regulatory documents.
Arrange packaging and marking of shipments and present goods to the carrier.
There are clearly two distinct flows relating to freight management and both are equally important, one being the flow of documentation and data, the other being the movement of the specified goods. Store-All Logistics has certification under the following headings, all of which are essential to the preparation of suitable Service Level Agreements for our customers, as well as being an associate member of the Irish International Freight Association.
Customs and Revenue Authorities have been increasing the level of control over international shipments since the events of 9/11 and our Customs Clearance Service ensures that goods are properly classified for the application of Duty and Vat. We are also approved by Irish Revenue as an Authorised Economic Operator (AEO), acknowledging that Store All Logistics has reached the highest standards in relation to security, management systems, customs compliance and ongoing solvency. This enables the pre clearance of exports to certain countries and eliminates unnecessary border delays.
Store-All Logistics operates a substantial amount of dry warehousing in various configurations as part of its logistics offering, which can be seen elsewhere on this site.