Store-All Logistics offers tailored Integrated Supply Solutions. These solutions enable our clients to increase their working capital by reducing inventories, supported by better control and visibility of their supply base. Our experienced management team, incorporate leading edge operational practices and the latest technology to produce integrated supply solutions to the highest standards.
The Integrated Supply Solutions Service:
Purchase and warehousing of a defined list of consumable products
Establish service level agreements to guarantee product availability
Provide a sophisticated web-based ordering solution
Deliver a managed Integrated Supply Solution for product delivery
Provide comprehensive management reporting on contract performance
Issue consolidated monthly invoices based on product supplied
Management and continuous improvement of the Integrated Supply Solution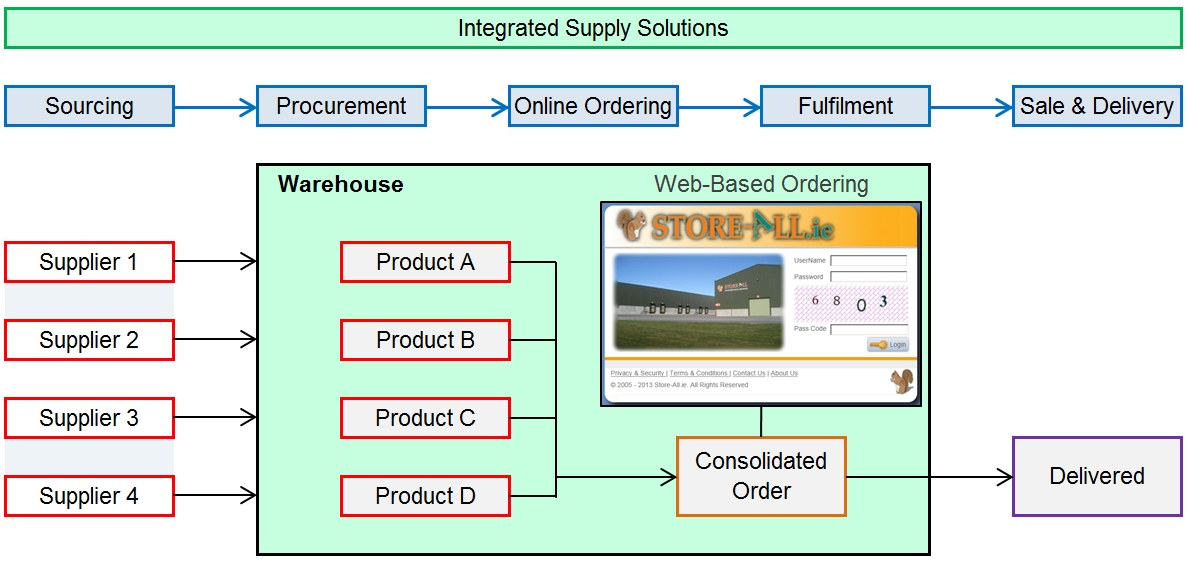 Store-All Logistics can provide a range of solutions, whatever your indirect procurement requirements. We focus on reducing and improving all aspects of the procurement process, not just the unit cost of items.