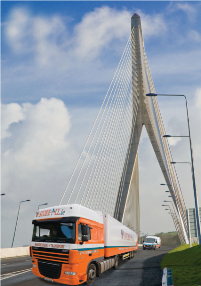 Store–All was founded by Liam Dalton and Eamonn McKenna in June 1993. In the intervening years we have developed into a wide-ranging logistics provider, which is now reflected under our new brand, Store–All Logistics.
Our focus is on 4 core business areas:- Warehousing, Transport, Order Fulfilment and Supply Chain Management.
We currently employ over 120 staff, across multiple locations, with over 800,000 sq ft of quality and bespoke warehousing.
A recent report showed that of the 120 largest manufacturing companies in Ireland, 8 are located in the South East region.
Store-All Logistics is delighted to be working with 7 of these prestigious entities. Our 2 first customers back in 1993 were Cow & Gate (now Danone) and Waterford Co-Op (now Glanbia), both of whom are still with us today!