Physical security measures in place:
All sites are flood-lit throughout.
Strict housekeeping measures are implemented at all sites.
Steel personnel and loading doors prevent access to all warehouses.
Restricted Access Control panels, restricts entrance to designated individuals
All windows have steel mesh protection, to prevent possible access
All buildings have fire extinguishers and fire hose reels in accordance with Fire and insurance regulations.
All buildings have fire detection systems which are externally monitored.
All buildings have intruder alarm systems installed. All alarms route to receiving centre which operates a 24 hour service. These alarms are linked to the alarm-receiving centre by a GSM sim card.
Personnel doors, high-bay roller doors and loading bay doors have contact sensors linked to the intruder alarm sensor
All sites are equipped with CCTV throughout which is remotely monitored by an alarm receiving centre 365 days a year.
None of the sites are prone to flooding and storm drainage is in place.
Storage Configurations
Store-All Logistics operates a varied range of storage facilities to suit all types of commodity. Each configuration has its own individual benefits, and consideration is given to select the systems most suited to our customer's needs.
Drive-Thru Racking (Photo taken in our BV4 warehouse)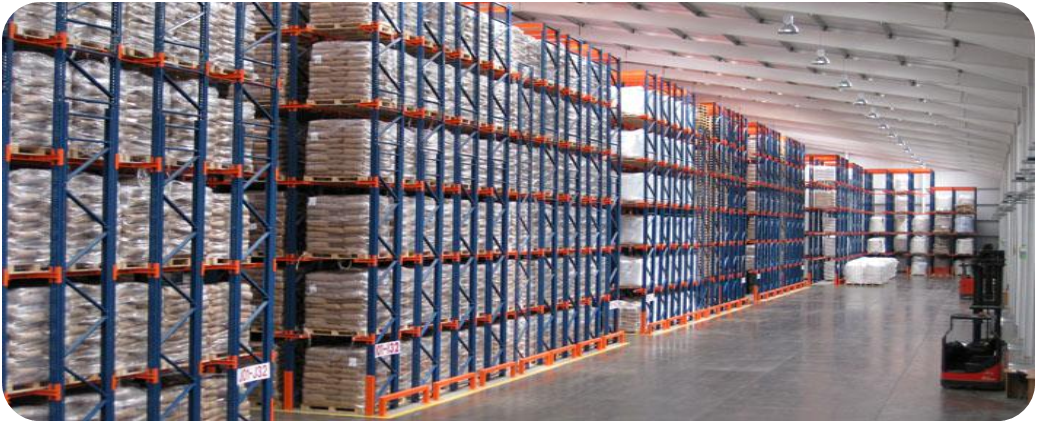 Benefits of Drive-Thru Pallet Racking:
It is suitable for large volumes of similar/batched product
It is the highest density pallet racking system available
It is very suitable for high bay applications
Narrow Aisle Racking (Photo taken in our BV1 warehouse)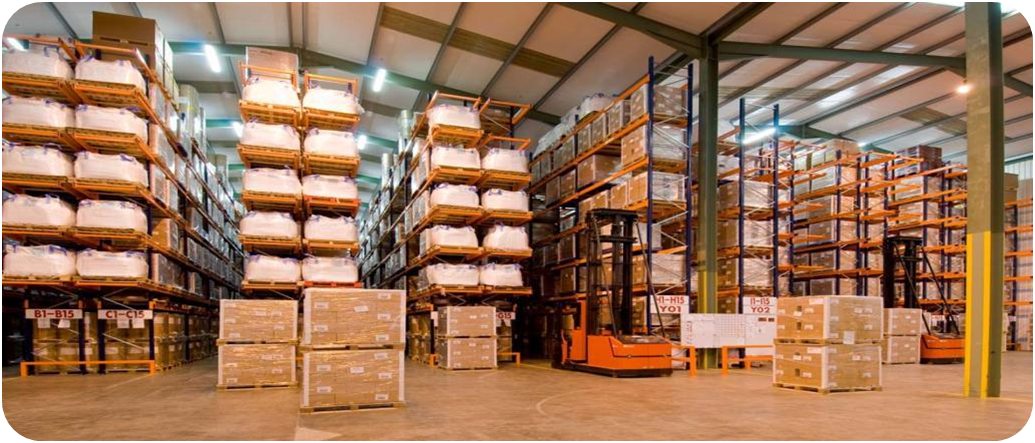 Benefits of Narrow-Aisle Pallet Racking:
It gives 100% selectivity and accessibility of goods.
It ensures good stock rotation.
It supports a fast picking rate.
It is suitable for high bay applications – up to 15 m high.
It minimises aisle width and increases net area utilisation.
It gives the best combination of floor space and stock access.
Block stacked(Photo taken in our BV3 warehouse)